AcceleratorYYC and VA Angels are hosting another BaseCamp investment bootcamp on April 12- 15, 2013.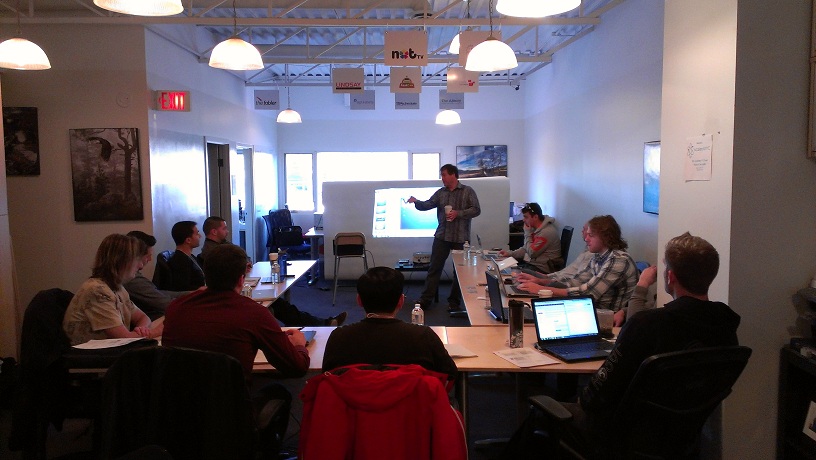 In January 2013, R. Stewart (Randy) Thompson, Angel Investor and CEO of VA Angels, trained 10 local startup founders to 'think like the investor.' Given 3.5 days, in-depth exercises, guest speakers, and peer feedback, founders completed the bootcamp extremely satisfied with a huge improvement to their previous investment knowledge. They came to realize how an investor's mind works, how to calculate the numbers and to back those numbers up with their own companies.
Throughout the weekend, they helped one another out and grew stronger as a group of highly knowledgeable and educated entrepreneurs. They worked closely with a few angel investors from VA Angels & Espresso Capital and had some great discussions about venture capital funding with Kevin Swan from iNovia. 
While learning the ins and outs of funding their startup, founders also received insight on their own Investor Pitch Deck. They feverishly worked on their pitch during any given spare moment throughout the weekend, perfecting it for their pitch opportunity on the Ironwood Grill's stage. According to the founders, pitching and getting feedback was one of the most valuable outcomes from the bootcamp weekend!
The top 4 (there was a tie for third place) founders pitched to a live, eager audience of angelduring the catered Accelerate Fund Dinner at the Ironwood. Guests included Dave Edmonds, Industry Chair, A100; Warren Bergen, VP of Corporate Development, AVAC; Paul Cataford, Partner, Espresso Capital; among many other industry leaders.
Next BaseCamp: April 12- 15, 2013
If you didn't get a chance to take part in the first BaseCamp bootcamp, here is your opportunity: